Trying to figure out how to start an email list from scratch? It may be difficult, particularly if you want to do it quickly and effectively. However, since your email list is likely to be your most significant investment, it's worth putting in the effort early on.
Targeting your target via email marketing is a tried-and-true strategy that still generates a $49 return on investment for every $1 invested. This article will walk you through 14 efficient techniques for swiftly growing your email list from the ground up.
And, best of all, if you use these strategies, you'll not only get new email addresses but also a devoted and engaged subscriber base. So, without further ado, let's have a look at those strategies!
Share This
1. Get An Email Marketing Tool
You'll want to join up for an email marketing solution before you start developing your list. These are the most popular applications for writing and distributing emails to customers, as well as collecting and maintaining your email list. These products have modest upfront fees, and they also offer free plans or trials, making it simple to get started.
After you've decided on a tool, you'll want to get to know how it works. Each platform is a little different, but some of the first things you should do are:
Create Your First List(s)
You may arrange your emails into "lists" to organize them. To begin, create a "Master" list with all email addresses, a "Customers" list with individuals who have previously purchased from you, and a "Prospects" list with those who have shown interest but have not yet purchased from you.
Import Any Existing Contacts
If you already have any emails that you'd want to include in your new database, now is the moment. You may use a spreadsheet to organize your existing email contacts and import them all at once. Remember that, under privacy rules, these are people who must have actively accepted to receive emails from you.
Set Up Tags/Segments
As email addresses arrive, you'll be able to tag leads depending on how they joined your database and send segmented emails to smaller groups of customers or prospects. To begin, establish tags for segments such as "Landing Page Leads," "Newsletter Sign-up Leads," and other access points to keep track of who signed up where.
Create An Email Template
These email marketing tools aren't only for keeping track of your contacts; they can also use for sending emails. Learn about the various templates and try developing and sending a test email from your company.
2. Give People Incentives To Sign Up
After you've decided on an email marketing platform, you'll need to set up a method for collecting email addresses on your website. But, first and foremost, you must be able to persuade them to sign up, i.e., offer them a cause to give you their email address.
People aren't going to give you their email addresses for free. As a result, building a basic email registration form with the message "Sign up to our email list to get our newest amazing content" is unlikely to result in high conversion rates.
Creating a lead magnet that entices people to sign up is one of the best methods to get someone's email address. Here are a few suggestions:
A no-cost eBook
A checklist that summarizes the actions outlined in a blog post
A downloadable PDF of a blog article or case study
Access to a cheat sheet
A voucher
A registration for a webinar
A spreadsheet or a template
An email series or a free course
All of these incentives entice visitors to sign up for anything using their email addresses. You may develop lead magnets that will work best for your target demographic and their demands.
However, you'll find that combining these distinct concepts yields the best outcomes in most cases. Furthermore, when your marketing plan grows, content upgrades will provide the best results.
3. Create A Personalized CTA For Each Landing Page
Tailored calls-to-action have a 42 percent higher outlook rate than generic calls-to-action, which virtually doubles your prospective email subscribers. Visitors to your blog post or website are seeking something particularly, thus your CTA should cater to their specific demands.
For example, if your "List-Building Strategy" blog post is getting a lot of traffic, why not use a simple CTA like "Visit here to get a free list-building toolkit" to entice those visitors to join your email list?
Of course, tailored CTAs are only effective if you have the resources to develop high-quality content in the first place, but this doesn't have to be a time-taking or costly process. You might also give an e-book, a fun quiz, or an exclusive piece from your CEO on list-building tactics instead of a toolset.
Your email newsletter will not seem like gimmicky advertising if you provide information that is closely relevant to the demands of your visitors. Instead, it will seem helpful and valuable, which are critical components of a long-term customer retention plan.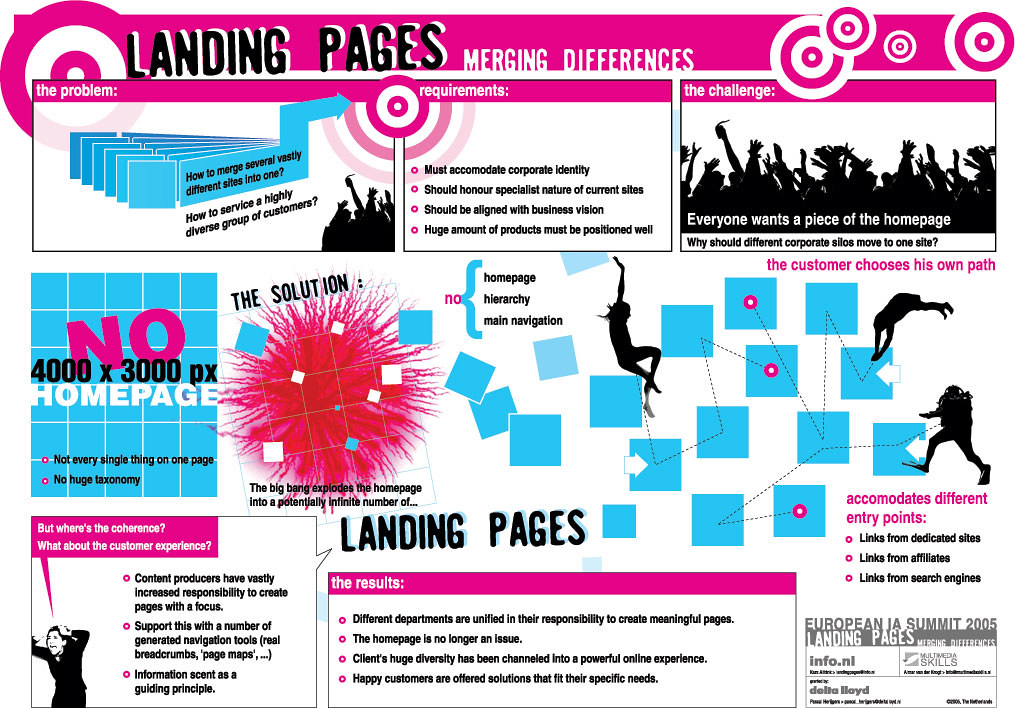 4. Create Pop-Ups For Your Website
It is, however, still rather passive. You're expecting that your clients would sign up for your newsletters on their own will. Furthermore, you have no way of knowing whether they're already interested in your product. Instead, a pop-up form should be used.
Pop-up forms are inherently dynamic. They're a terrific approach to provide lead magnets for lead generation since you can schedule them to appear at certain times or for specific activities.
For example, in our sign-up forms, you may choose to display the pop-up after a specific number of seconds, after the user has visited a given number of pages after a certain percentage of the page has scrolled, or when the user is about to depart (exit-intent).
You may experiment with these settings until you find one that works for you. When you do, you'll see a huge rise in the number of people that join your email list. It is perhaps the most common method for growing your email list. Just make sure your pop-up form has a compelling call to action or incentive.
5. Optimize Landing Pages
All of your social media outlets and outbound marketing efforts (such as advertising) should go to a bespoke landing page that dedicates to collecting email addresses.
Email marketing, like social media, is a strong platform for operating your internet company. So why don't they join forces?
You may add links that direct your readers to a landing page on social media sites like LinkedIn, Instagram, and Twitter. Remember that you must provide something of value to get folks to click. Contests, freebies, free downloads, and special product discounts are all fantastic methods to get people's attention.
When a prospective consumer clicks on a link to your offer, it's up to you to ensure the landing page tempts them and provides all of the information they need to convert.
Landing Page Best Practices:
Make sure you don't provide too much information. The idea is to make entering their email account a no-brainer. While there is no one-size-fits-all approach to landing page layout, the following factors should be kept in mind:
Strong Headline:
Your headline should state the most appealing value of your product.
Support Points:
Provide a concise summary of the advantage to back up your claim. Many people use bullet points to make it easier for the reader to skim, but a simple statement may also be effective.
Appealing Imagery:
Humans respond to visual information very instantaneously. As long as the picture is appropriate to the offer, it may increase conversions.
Quick Form:
It's simple: the less work a person has to do, the more conversions you'll get. Inquire about their email address.
Visible Subscription Button:
Make your subscribe button stand out by using a contrasting color.
We propose that you test your landing pages to discover which ones perform best for your target demographic. A video may be effective in some cases, but a list of bullet points may be sufficient in others.
6. Advertise Your Email-Gated Offer
It's now only a question of guiding traffic to your offer. Depending on the sort of offer you created in the previous stage, there are a few different methods to achieve this.
If your website already has a large number of visitors, you may use a popup or sticky bar to grab their attention and advertise your offer. You may have them appear on any elevated page of your website, including your homepage.
Advanced targeting options allow you to schedule them to show just when you want them to—for example when a visitor leaves the website without making a purchase. If you already have a social media following, you may utilize these platforms to naturally spread the news about your offer.
It is a terrific approach to stay in touch with your current audience and convert social media followers into email subscribers so you can communicate with them more directly. But wait, why do I need emails from individuals who already follow me on social media? you may wonder. I understand what you're asking.
The unfortunate reality is that organic postings on most social media networks only reach a tiny part of your audience. Getting your message straight into your prospect's inbox is significantly more beneficial than depending on organic social impressions.
Set Up Paid Ads To Drive Traffic:
If you don't have an internet following and are beginning from scratch, you may want to consider purchasing some online advertisements. A lot of companies utilize Facebook and Instagram advertisements to provide free materials or discounts that lure people in the door. Consider it an investment: after you have an email list, you'll be able to contact these consumers directly (for free).
7. Referral Programs
We want to leverage what we have to gain more of what we want to have, which is related to building your email list by employing giveaways.
Referral systems are a fantastic method to do this. It's a strategy that's helped Starbucks, Dropbox, and McDonald's rise to the top of their respective industries.
With referral schemes, you're essentially paying your subscribers to spread your offers with their friends, family, and coworkers, allowing your email list to expand.
There are free techniques to acquire recommendations that do not need you to bribe your connections. These are some of them:
Allowing recipients to forward or distribute your newsletters or welcome emails
Provide a similar option after your lead magnets
They're good, but they may not be enough to entice you.
Instead, strive to provide something helpful in return for a reference. Free delivery, a $50 voucher or discount, a 25% discount, or even a gift are all possibilities.
It works wonderfully and helps you make new relationships and even new clients, which is the objective of it all, as I've indicated.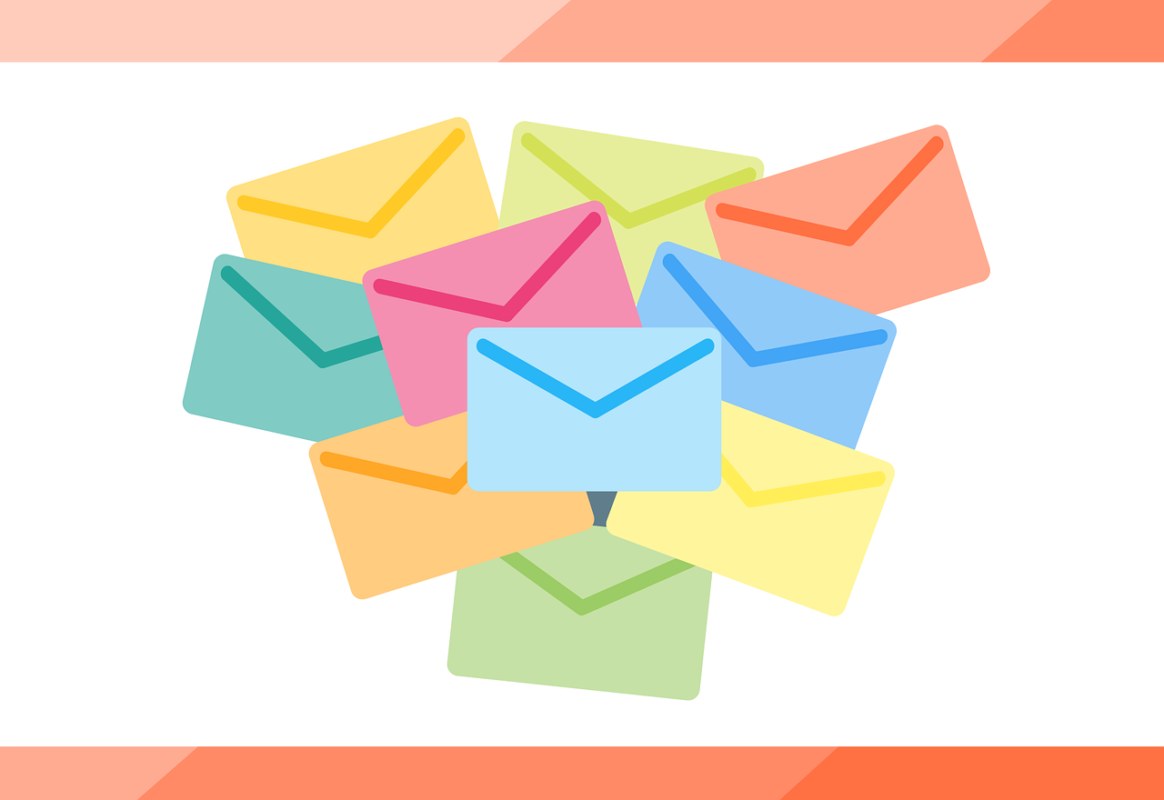 8. Giveaways That Work
Another excellent strategy that all eCommerce companies should consider is the use of a strong giveaway, particularly on your audience's preferred social media networks.
It will most likely be on Facebook or Instagram, both because of their popularity and because of their low advertising expenses. Many sorts of companies have found success with varied gift techniques.
You may even lower your cost-per-clicks by as low as one penny if you have an interesting offer. Remember, just as with the lead magnet, to make sure the reward you're giving away is properly directed at your target demographic.
Give out something that only pet lovers would greatly appreciate if you want to attract pet lovers. Don't give an iPad or a pair of Bose headphones away.
Make it particular so that the people that enter are also qualified leads, which is what the giveaway is all about.
Although you can host your gift landing page on your website, it's typically easier to utilize a landing page or other software that does this for you.
9. Try A Scroll Box
It's all about the timing. Your call-to-action will be most effective if you capture visitors when they are ready to act.
Because determining whether a visitor is ready to convert is based on their activity on your website, you'll want to run A/B testing to see where your CTA should place.
Is it more effective at the end of a blog page, when it swings out to the right, or is it more effective at the top of the page, when it slides out to the left?
In the end, it will rely on your website's content and the quantity of visitors, but a scroll box is a discreet and useful option for grabbing your visitors when they're ready to convert.
10. Collect Subscribers Offline
We've discussed how to get subscribers online, but what about offline? We still live in the real world, and there are several possibilities to meet prospective customers and solicit their subscriptions.
Every interaction, whether on a sales call, at a trade show, or when someone comes into your office, provides an opportunity to grow your list. But keep in mind that you'll still need their approval.
If you're gathering subscribers offline, such as using handwritten registration forms, use an email validation tool to double-check your mailing list. Any hidden mistakes or incorrect addresses will be removed.
Aweber Email Marketing
AWeber email marketing service provider that offers a range of pricing plans to fit different business needs and budgets. AWeber's pricing starts at $19 per month for up to 500 subscribers, and their plans offer various features, including automation, segmentation, and analytics. Their plans also include access to their customer support team and a variety of templates for creating email campaigns. Additionally, AWeber offers discounts for quarterly and annual billing. Overall, AWeber's pricing is competitive compared to other email marketing platforms, and their plans are designed to grow with your business. Whether you're a small business or a large corporation, AWeber offers flexible pricing plans to suit your email marketing needs.
It's impossible to build an email list from start in a single day. However, if you use the aforementioned easy and efficient strategies, you'll have a better chance of creating your new email list in half the time!
Some approaches will be more effective than others. But, at the end of the day, what matters is that you mix them to get the best potential outcome for your company.
You'll want to move on to more complex approaches like webinars and podcasts after you've mastered the basics of how to create an email list.
Also, keep in mind! It's not about how quickly you can expand your list; it's about how successfully you can get new leads and keep them and also understanding your website staging.
Importance of creating a company email address when building email list
Creating a company email address is an important step when building a huge email list from scratch. Here are some reasons why it is good to setup a company email address when building an email list: It can improve professionalism, deliverability, branding, segmentation, and scalability, all of which can help increase engagement rates and drive more conversions from your email campaigns.
Professionalism: A company email address is more professional than a personal email address and can help establish your business as a legitimate and credible entity. This professionalism can help build trust with your subscribers and improve the chances that they will engage with your emails.
Deliverability: Using a company email address can improve email deliverability rates. Email clients and internet service providers (ISPs) often mark emails from personal email addresses as spam, whereas emails from a company email address are more likely to be delivered to your subscribers' inboxes.
Branding: A company mail that uses your business's domain name can help reinforce your brand identity with your subscribers. This consistency can help build brand recognition and improve the chances that your subscribers will remember and engage with your brand in the future.
Segmentation: Creating a company email address can make it easier to segment your email list based on subscriber behavior and preferences. This allows you to send targeted and personalized emails to your subscribers, which can improve engagement rates and drive more conversions.
Scalability: A company email address can be used to build a large email list from scratch and can scale with your business as it grows. As your list grows, it can be challenging to manage the volume of emails from a personal email address. Using a company email address can help you manage your emails more effectively and scale up your email list without worrying about technical issues.
Start with Bluehost Today as low as $3.65/mo
Host my personal blog with Bluehost
Popular on Boogera Right Now!