Businesses may use WordPress
Your company may benefit from using WordPress as a means of promoting itself over the internet. Simpler systems do not come close to matching WordPress in terms of features and flexibility. Also, some platforms, although powerful, might be challenging to use for newcomers.
Businesses may use WordPress, a content management system (CMS), to show off their goods and services to potential clients, improve their search engine rankings, and more.
Sharing written material, selling items and services through an online shop, or just displaying images and videos of your work is all made easier with this software.
Here you could read about 10 benefits of why you should use WordPress for your website:
1. WordPress Is Free As In Freedom
2. WordPress Is Completely Customizable
3. Have WordPress Plug-Ins
4. WordPress Is Secure And Stable
5. Highly Optimized For Search Engine
6. Great Support
7. Responsive Themes
8. Simplified Content Creation
9. Affordable Pricing
10. It Is A Universal Platform
Share This
What Is WordPress?
The first thing to note is that if you've been thinking "Is WordPress just for blogs?" you can stop wondering. Today, WordPress is used for much more than just running a blog. It's more than simply a website since it has a full-featured content management system.
The problem is that many small-business websites are essentially flyers that tell everybody who you are, how to get in touch and a few pages on what you provide. Sadly, this isn't enough to attract customers. But that's all there is to it. That's all they're capable of doing.
Reverse chronological order is the only way to organize blogs, which are collections of articles and stories. It's a type of public diary that covers a wide range of subjects.
Content management systems (CMS)
Content management systems allow you to produce web pages and articles, but they are so simple to use that you won't need to hire a professional webmaster to make minor changes to your site.
Is WordPress only a blogging platform? Not at all! It's simple to add an article to your blog: Fill out the fields and press Publish and finish.
A new page may be added just as quickly and easily: The window in which you enter your data is the same for both programs. The formatting instructions are the same, so you don't have to worry about that. Adding photographs and videos is the same process. A web page, not a blog post, is what you'll get when you push the publish button in this version of the app.
This means that after you have your domain and hosting space, you can design your website and then add blog posts later on.
10 Benefits Of Why You Should Use WordPress For Your Website
Consider your website as a blank storefront. When it comes to displaying your merchandise, your CMS is the shelving and racks you put in place to make it easier for customers to find what they're looking for.
It's like picking out shop fixtures: There are a lot of possibilities, and they're not all equal in terms of cost, functionality, and looks. Choosing a CMS is like that.
Because WordPress is so easy to use, it is the best option for busy, non-technical small-business owners.
1. WordPress Is Free As In Freedom
WordPress is open-source software. It implies that you may download, install, use, and customize it to suit your requirements. It may use to develop any kind of website. See our post on the benefits of free WordPress for more information.
However, you will need a domain name and web hosting to use WordPress.
As a website owner, you must have a domain name. Your website may access by typing this into the address bar of a computer browser.
To put it another way, web hosting is the place where all of your website files are kept.
Bluehost is our top recommendation for web hosting and domain registration. One of the biggest hosting providers in the world, they are also a WordPress hosting company that comes highly rated.
Essentially, you can get started for $2.75 a month to get a head start.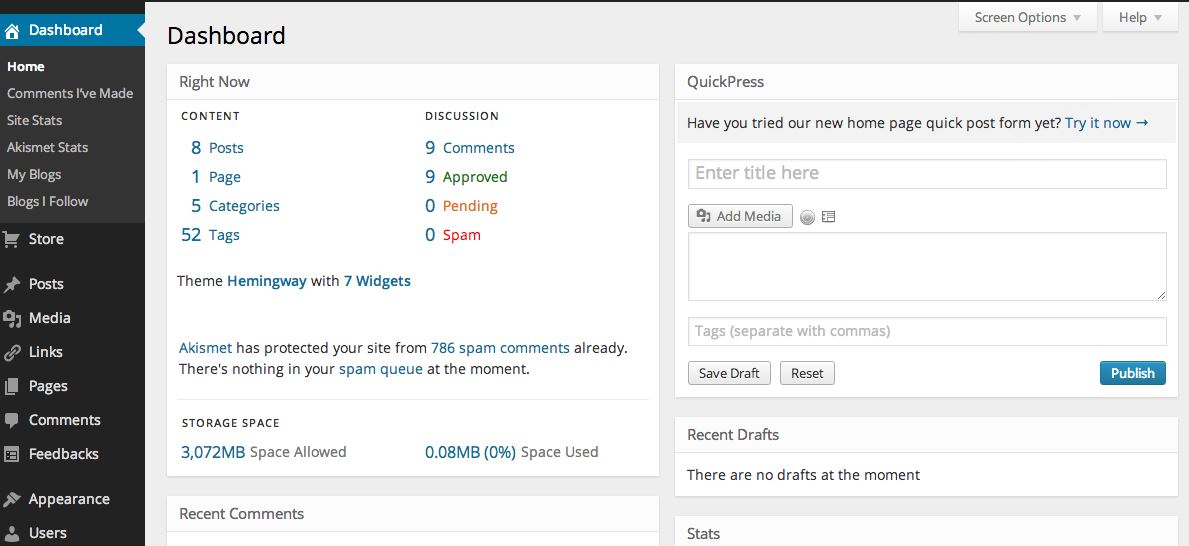 2. WordPress Is Completely Customizable
Neither web designers nor programmers make up the vast majority of those who use WordPress. Many new WordPress users don't have any previous experience with web design in mind.
There are dozens of free website templates (themes) available for non-tech experienced people to pick from using WordPress. Almost every kind of website may benefit from a WordPress theme, from a personal blog to a company website to a shopping cart.
Many WordPress themes come with their options panel, enabling you to change colors, add your logo and background, make beautiful sliders, and modify it to your requirements without writing any code.
A good choice for novices who wish to build a professional-looking website is Astra. 90+ ready-made templates that may customize for any website are included.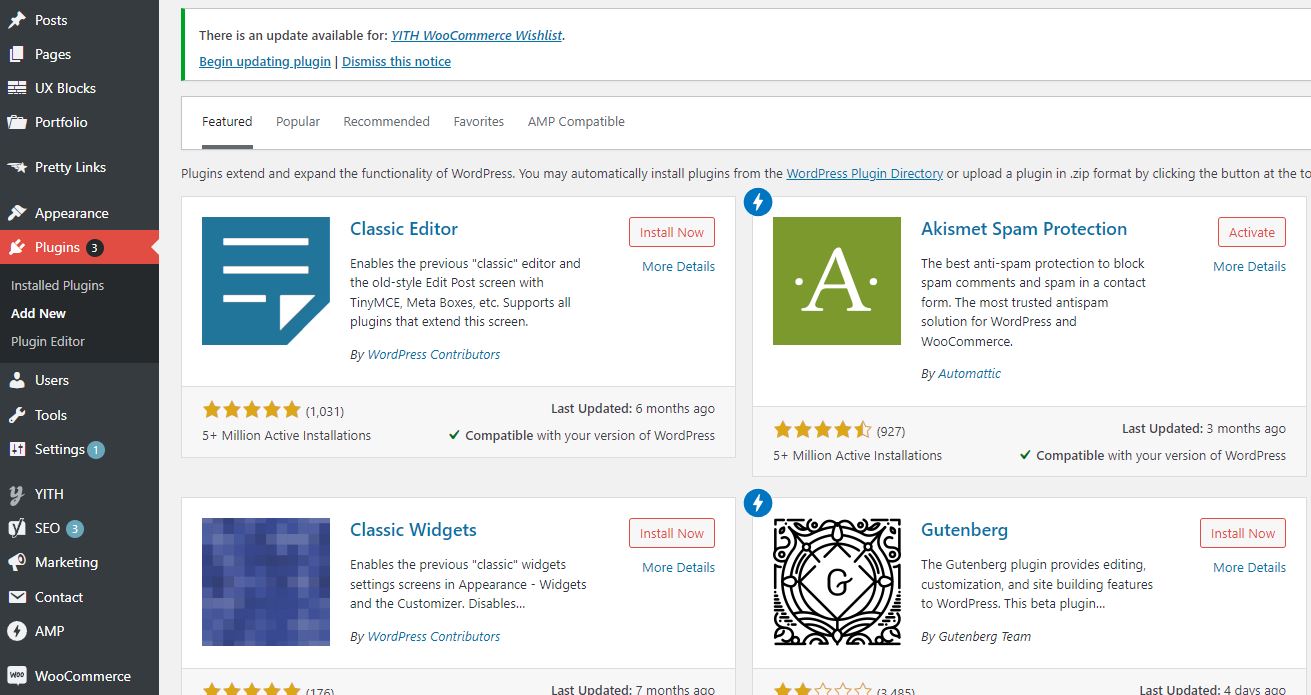 3. Have WordPress Plug-Ins
That, too, has a plug-in.
The ability to fine-tune your metadata for each page is something you should aim towards. Considering using caching technology to speed up your website's loading time?
Is there a place on your website where you would want to include a form? Let me know if this is something you'd be interested in implementing.
Plug-ins for WordPress are available to meet a wide range of requirements. You can usually find a pre-existing (and free!) plug-in that adds the functionality you need on your WordPress website without too much trouble.
Plug-ins allow you to manage and update your website with ease.
4. WordPress Is Secure And Stable
Starting with WordPress' lengthy history of improvement, Since its inception in 2003, WordPress has seen five revisions and innumerable "point" upgrades.
Each of these adds new functionality, cutting-edge features, and a better user experience to the WordPress platform (UX).
With the help of a project manager and many community members, each release handles in an orderly manner. It is only a taste of what we have to say about the amazing job that the WordPress community is doing.
There are three or four releases every year, and the evolution is almost continuous because of this work. In reality, WordPress has a plan for the future. It makes WordPress a trustworthy, secure, and robust platform for your website to utilize.
5. Highly Optimized For Search Engine
Every website owner should consider SEO when selecting a content management system. There are several ways to improve your search engine rankings right out of the box with WordPress.
Because of its logical structure and responsive design, search engines like Google favor WordPress. SEO spiders will have no trouble crawling your site since its code streamlines.
Meta tag keywords may be assigned to individual pages and blog posts, allowing for even finer-grained SEO targeting. Many plug-ins can take care of meta tags for you if you don't know how.
6. Great Support
Since WordPress is used by so many people throughout the world, there are many tutorials, tips, and resources accessible online. Using WordPress forums is a great way to connect with other people who use the world's most popular CMS.
In addition to these choices, the WordPress support staff may also assist.
A premium WordPress subscription gives you access to live chat assistance seven days a week, 24 hours a day, seven days a week. Customers with a business or eCommerce package may access live chat agents even on the weekends.
Your WordPress site will not support if you use any third-party programs, such as plugins.
However, as previously noted, you may get assistance with this on a community forum or tutorial on an additional site. There are many "how-to" guides for WordPress on the Internet.
7. Responsive Themes
Search engines are now using mobile-first indexing, which means that crawling is based on how the site looks and functions on a mobile device.
Responsive Templates mean that your website must look and work properly across all platforms, from mobile to desktop and everything in between.
So if your website currently has a separate mobile and desktop version, it's time to upgrade to a responsive design.
WordPress' responsive themes and mobile plug-ins make it easy for customers to interact with your firm online. The native user interface of your computer may show you a preview of your website in several viewports, even if you don't have a tablet.
8. Simplified Content Creation
Anyone may create a new WordPress website. Everything can be set up in a matter of seconds.
Your dashboard menu will have a new "posts" section once your site is up. Everything you need to compose and create a new blog post. Text editors, formatting utilities, and media file uploading options are all available.
WordPress's content production procedure is quite simple, as you'll shortly discover. The absence of defense will no longer be an excuse.
Once you've published your work, you won't have to go through any more hoops to make changes to it. Changing or updating the post is as simple as searching the post and using the visual editor.
The updated version of the material will become live as soon as you click the "save" button after making the necessary changes to it.
9. Affordable Pricing
WordPress is a free and open-source blogging platform. In other words, if you don't want to pay, you may skip it. But if you want to do anything more than creating a simple personal website, you'll need to switch to a premium subscription.
A total of six different subscription plans are available, including a free trial. Between $3 to $45 a month, they are available. To be honest, I wouldn't waste your time using Blogger or Personal if you can afford WordPress. The premium would be my first choice. Check Bluehost webhosting company.
This ties along with our discussion about adaptability earlier. WordPress provides a variety of options to fit the demands of every kind of site.
All of which can be afforded by the average person. A year's worth of coverage for even the most costly plan is just $540 a year. However, I'm going to assume that the vast majority of you will be able to do it for far less.
10. It Is A Universal Platform
Is it possible to maintain a typical website without a developer? The majority of the time, you'll need to start from the beginning with a new developer. To put it simply, this may be expensive and time-consuming.
A global platform like WordPress, on the other hand, should allow your new developer to pick up where the previous one left off with no fuss. To put it another way, anybody with a working knowledge of PHP and MySQL may get started on your WordPress website project right away.
Conclusion:
The conclusion is that WordPress has a worldwide audience. For some developers, learning a new coding language and working in a less user-friendly environment necessitates the usage of other platforms.
WordPress is the platform of choice for those in the blogging and e-commerce industries, as well as for developers working with customers.
Learn how to add website hosted on bluehost bluehost maestro
If you are just starting out online, then you cannot go wrong with Bluehost shared hosting plan, click here to select your Bluehost plan.
Build WordPress Websie with Bluehost at $3.65/mo
Host my personal blog with Bluehost
Popular on Boogera Right Now!