What is the best CMS platform today?
You probably think it is time for your old website to be replaced. But, do you know what is the best CMS platform today?
CMS are content management systems designed to make it easier for web site owners to maintain their sites. CMS are used to publish content, update web pages or entire websites, edit or upload images or videos, download data, and provide user support. There are many available CMS platforms that power the majority of today's websites. Some of the most popular ones are WordPress, Magento, Drupal and Joomla!
Benefits and drawbacks
These platforms have different benefits and drawbacks. When making your decision it is so important to know which one best suits your needs.
We chosen some of the best CMS platforms on the market for you so you can pick one that is right for you. For contractors, having the best platform for their needs is essential. That's why along with this list of features, we've also included the pricing for that feature set.
As you browse through each CMS platform, keep in mind that there are plenty of third-party integrations on offer with most CMS suites.
Choosing the best CMS platform
Choosing the best CMS platform for your business is a huge decision. There's a lot to know and a lot to take into consideration.
There are so many different CMS platforms available, each one is different and has their own specific use case. Finding the best CMS platform out of these solutions can seem like finding a needle in a haystack, but what you need is just one needle! Content marketing has been proven to help brands grow their customer base, improve sales and even stabilize revenues. The challenge faced by many companies is what content marketing strategy they should adopt.
In this article, we take a look at 10 best CMS platforms that can power content marketing for a small or a large company.
But before getting to those, let's first talk about the benefits of content marketing as a whole.
Share This
Content Marketing Benefits
In general, there are three major advantages of engaging in content marketing: it builds an audience, creates engagement and generates leads for your company. In addition to those immediate benefits, if managed correctly, content can also affect various aspects including customer satisfaction and SEO ranking.
Traditional Marketing vs Content Marketing
Traditional marketing emphasizes people's rational decision-making processes whereas content marketing often attracts prospects through their emotional connections to a brand.
After researching popular CMS platforms and making detailed comparisons on them, we picked WordPress as the best all-around solution for starting entrepreneurs who want to build their website with little knowledge and effort.
1. WordPress.org
WordPress.org is a free, open-source blogging tool that has a user-friendly interface. It has a massive amount of plugins and themes, which allow you to create a website that fits your brand. Here's what you should do: first, find a good domain name! This can be expensive, so you might need to purchase it from a domain marketplace.
Once you have a domain, you can set up a hosting plan from one of the many web hosting companies.
Once you have that, you'll need to download WordPress.org and sync it to your domain.
Next, you should register for a user account on WordPress.org and log in.
Then, you can start customizing your website with a theme and plugins!
Most popular CMS
WordPress is the most popular CMS (content management system) in the world. This website, for example, uses the WordPress software. You can download the software to run it on your own web host. Or you can download it to use it on your computer. In case you want to use it on your computer, you can download a plugin called WordPress.com, which is an application that allows you to use WordPress without having your own web host. You can post to it using your smartphone using an application called WordPress Mobile. WordPress also allows you to make some simple websites without knowing any HTML (hypertext markup language).
2. Joomla
Joomla is an elegant content management system that makes creating websites easier than you ever thought possible.
Joomla is one of the most popular content management systems in the world. Joomla has been downloaded more than 100,000 times. People use it for a variety of reasons. If you do not have a website that is built on Joomla it is worth looking into as it can be a good foundation for your business or personal website.
Joomla is an open source software that allows for you to build and operate a website. This software is perfect for non-technical users to get a site up and running. It is most common to use this software for a website; however, it can also be used for blogs and other mediums. While this software is simple to learn and use, it is important to deal with a reputable web hosting company if you want to create a successful website. By dealing with a reputable company, you can also get the help you need if you are ever stumped or confused. You can always rest assured that you will be able to get the help you need to use this software.

3. Drupal
Drupal is a free, open source CMS built in PHP. It is written in object-oriented code and uses a hierarchical database to store content. Drupal is the most popular and widely-used CMS in the world. It is used by a variety of big name companies including Sony, the White House, and CNN.
Drupal is a very powerful and flexible open source content management system. It allows users complete control of the site they're building and has a lot of support from a large community. Some of its features are multilingual capabilities, customizable administrative back ends, and an installable Web server.
The tone of voice is one of the most important aspects of the paragraphing that you choose to use. It can be hard to choose a tone of voice, but it's very important to choose one that fits you and your company. Choosing one that is too perky or too formal will make it seem unnatural and could even lead to your customer being turned off from what you're saying.
4. Hubspot CMS hub
HubSpot CMS Hub is an enterprise content management solution that enables marketing and sales teams to manage content from a single comprehensive dashboard. It's built on top of the HubSpot CMS, which is used by more than 14,000 customers and that has been used for more than 2,000,000 sites. HubSpot CMS is one of the most powerful content management solutions available and HubSpot CMS Hub takes the pain out of managing content across different channels to create a unified customer experience.
CMS (Content Management System) is a system used to create web pages. HubSpot CMS is a free, easy to use system that allows anyone to create and manage web pages easily. You can use HubSpot CMS to create an About Us or Contact Us page for your website.

5. Woocommerce
WooCommerce is the most popular eCommerce platform due to its versatility and flexibility. There is no need to depend on other parties to manage your eCommerce business. With a team of experts, the customers need not worry about the technical aspects of their online store.
This plugin is easy to set up and use. The best part about WooCommerce is that it offers an easy and seamless integration to social media and email platforms. There is no need to depend on third-party plugins for this as all of this can be managed from your own website.
6. Wix
Wix is a popular website builder that is user-friendly, easy to set-up, and has a beautiful interface that lets you create breathtaking websites. Many people use this site because of its simple interface, easy to use and fun drag and drop features. Not only that, but Wix has a ton of features in their plan starting at just a dollar a day! You can create a website that is completely unique. Wix is a user-friendly way to bring your ideas and visions to life in a way that people can see.
7. Bigcommerce
BigCommerce is an eCommerce platform and CMS that allows you to start, grow and manage your online store. With three easy pricing plans to choose from, it's never been easier to create and launch your store.
With BigCommerce, you can do the following:
Design your store and products.
Easily customize your store with CMS.
Manage multiple stores.
Integrate with and sync with multiple sales channels.
Engage your customers with social media and more.
BigCommerce gives you all the tools you need to create a beautiful online storefront, grow and engage your customer base, and sell more products.
8. Shopify
Shopify is a fast growing company with a lot of potential. They pride themselves on providing the best service and awareness of all the services they offer. They provide full websites and tools for both webstores and blogs and they have a very wide range of products. One of the best features that they provide is the ability to build your own store, with a lot of flexibility. The layout of your store can be changed by you, and you can choose from a wide range of themes. They also provide promotional codes that can be used to save money on your purchases.
There are a lot of different payment options for your customers and a lot of different shipping options for your store.
If you are looking to build an online store, this is a good company to look into.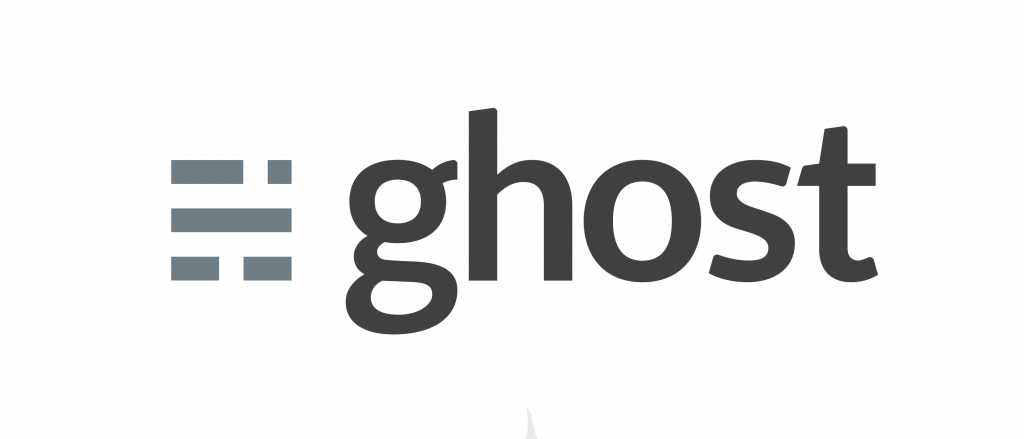 9. Ghost
The Ghost blogging platform is a powerful open source publishing platform that can help you with your blog. It's the best solution for anyone looking to use a free and open source content management system. There are many benefits to using this CMS, but one of the most significant aspects is that it's 100% JavaScript-free. It's also a one-click install, so getting started is very straightforward. Some of the other best aspects of this platform include speed, stability, and security. It also has built-in support for SEO and can be customized with numerous themes to fit the personality of your blog.
10. Magento
A lot of people have already heard of Magento, but they are not sure what it is. Magento is an e-commerce platform that helps you create an online store. It allows you to not only create a professional looking store, but it also allows you to have control over the products that you want to sell. The programs has many features that help you improve your store and sell products with ease. The program is easy to navigate and it can be used by anyone.
There are many ways that you can use Magento to help your business grow. If you want to start selling products online, or improve your current store, Magento is the program for you!
Conclusion
As you can see, there are a lot of different CMS platforms that you can choose from to help add content to your website. Our advice is to evaluate your needs and your time, and then choose the CMS that will work best for you. There is a wide variety of CMS platforms available, but you should be able to find one that is the best fit for you.
If you are just starting out online, then you cannot go wrong with Bluehost shared hosting plan, click here to select your Bluehost plan. You can build a WordPress website in minutes including 300+ design templates.

With Bluehost basic affordable plan you can get website creation and hosting. As low as $3.65/mo*.  You will also get Free Domain for 1st Year.
Start with Bluehost Today as low as $3.65/mo
Host my personal blog with Bluehost
Popular on Boogera Right Now!